Black Hills Surgical Hospital (BHSH) has received national recognition for excellence in total joint replacement care by Wellmark Blue Cross and Blue Shield, Cigna, and Healthgrades. Consistently recognized for total joint, spine and general surgical excellence each year, BHSH's two newest distinctions focus on the high-level of quality expert surgical care, patient safety, experience, and outcomes for both total knee and hip replacement procedures.
First, BHSH has recognized with the Blue Distinction Center+ designation for Knee and Hip Replacement, as part of the Blue Distinction Specialty Care program. BlueDistinction Centers® are nationally designated providers who show expertise in delivering high-quality patient safety and better health outcomes, based on objective measures that were developed with input from the medical community and leading accreditation and quality organizations.
"Knee and hip replacements are important surgeries that really help people regain their quality of life. The combination of Black Hills Surgical Hospital's total joint experts and highly-trained compassionate staff make a tremendous difference in the outcomes our patients have and why we're nationally recognized for total joint care," said Lew Papendick, MD, Chairman of the Board, Black Hills Surgical Hospital.
Facilities designated as Blue Distinction Centers for Knee and Hip Replacement demonstrate expertise in total knee and total hip replacement surgeries, resulting in fewer patient complications and readmissions. In addition to meeting these quality thresholds, facilities designated as Blue Distinction Centers+ are, on average, 20 percent more cost-efficient for specialty care compared to their peers.
Another health insurance provider, Cigna, recognized BHSH as one of its Centers of Excellence for total joint replacement (hip and knee). The Centers of Excellence program assesses hospital patient outcomes and cost-efficiency for specialty procedures and conditions. In order to meet the criteria to be designated as a Center of Excellence, a hospital must maintain at least first stars for patient outcomes and cost-efficiency. In addition to relying on data from Centers for Medicare & Medicaid Services (CMS), Hospital Consumer Assessment of Healthcare Providers and Systems (HCAHPS), Cigna also uses Agency for Healthcare Research and Quality (AHRQ) to measure inpatient quality indicators, publicly available self-reported hospital data to help measure patient outcomes. Cigna's Centers of Excellence highlight low rates of infection and complications.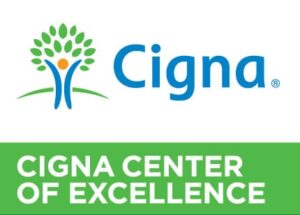 BHSH was also recognized as one of America's 100 Best Hospitals for Joint Replacement for the third consecutive year according to new research released by Healthgrades, the leading resource that connects consumers, physicians and health systems. Every year, Healthgrades evaluates hospital performance at nearly 4,500 hospitals nationwide for 32 of the most common inpatient procedures and conditions using Medicare data, and outcomes using all-payer data provided by 16 states.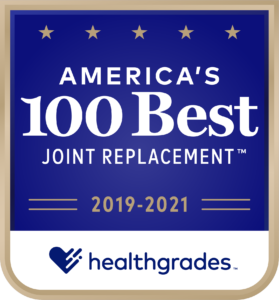 The hospitals that have achieved the Healthgrades America's 100 Best Hospitals for Joint Replacement have demonstrated exceptional quality of care. From 2017 through 2019, patients treated at hospitals receiving the America's 100 Best Hospitals for Joint Replacement Award have, on average, a 64.5 percent lower risk of experiencing a complication while in the hospital than if they were treated in hospitals that did not receive the award. Additionally, patients treated at hospitals that did not receive the award were 2.82 times more likely to experience a complication in the hospital than if they were treated at hospitals that received the award
"Black Hills Surgical Hospital is proud to be recognized for meeting the robust selection criteria for knee and hip replacements set by the Blue Distinction Specialty Care program, Cigna's Centers of Excellence program and Healthgrades. This level of quality care helps make our community healthier and stronger. We're fortunate to have an incredible team of highly-specialized orthopedic surgeons that perform total hip and total knee procedures," Dr. Papendick stated, "Their commitment to our community and to learning the newest and most advanced procedures and techniques, along with their vast experience in performing these procedures, is the reason why we're able to provide exceptional, cost-effective outcomes for our patients."
The fellowship and specialty-trained surgeons at Black Hills Surgical Hospital that perform total joint procedures include:

Clark Duchene, MD
Stephen Eckrich, MD
Stuart Fromm, MD
Michael Kadrmas, MD
Steven Guiseffi, MD
Bryan Larson, MD
Jeffrey Marrs, MD
Emmett McEleney, MD
Luke Mortimer, MD
Lew Papendick, MD